Texas Online Defensive Driving
Helping over 2 million students since 1994!
State Approved for All Courts in Texas
Dismiss Your Traffic Tickets ONLY $25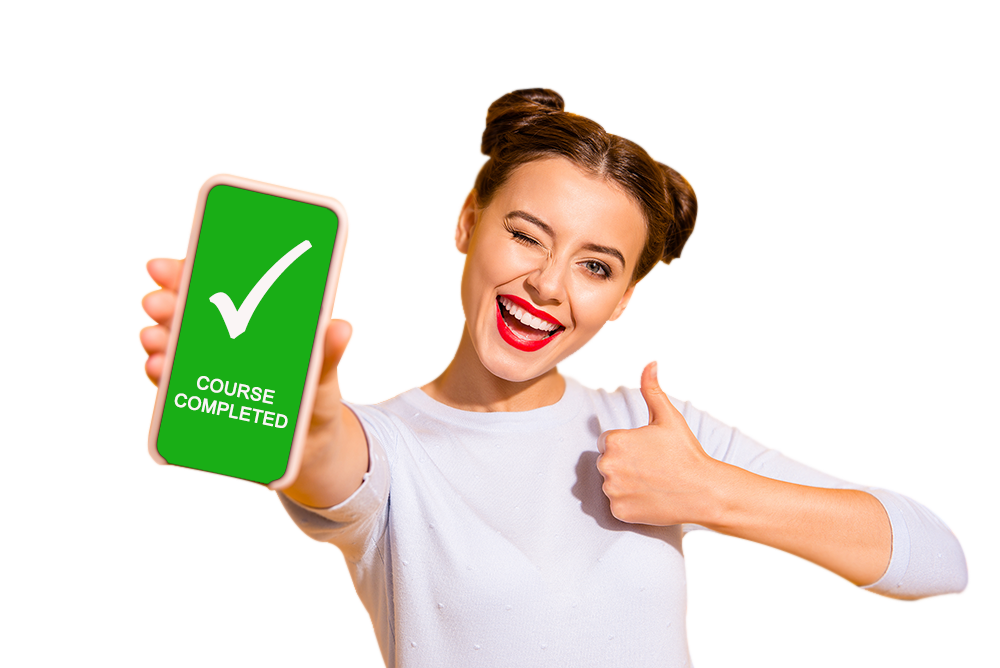 Instant Certificate Available!

Serving Texas over 28 years!!!

Instant Certificate Download Now Availble
You have up to 90 days to finish your course or finish it the same day.  You choose your pace!
Best Online Defensive Driving Course In Texas
We've helped over 2 million students dismiss tickets!
Dismiss Your Traffic Tickets for ONLY $25
Lowest Price and Shortest Course Allowed by Law!

Serving Texas over
28 years!!!

Instant Certificate Download and E-File Now Available

Driving
Records
Certified Records Available

Customer Support
We provide Support 7 Days a Week

Mobile Compatible
Take course at your own pace from any device
Safe & Secure Checkout!


Secure Checkout and Dashboard
We are your One Stop Shop for your Ticket Dismissal and Driving Record!
Our easy online defensive driving course is 100% video content, so there is no reading or writing to do and you can quickly complete the requirements for a defensive driving class certificate. Funnybone Driving is easy and convenient for everyone, whether you take our online defensive driving course or attend one of our classrooms. 
Order your Texas Driving Record through us and Save Yourself a Trip to the DPS Office!
Quick, Easy Online Course -Only $25! Shortest Course Allowed By Law.
Ready to dismiss
your ticket?
You have up to 90 days to finish your course or finish it the same day.  You choose your pace!
Ready to dismiss
your ticket?
Over 2 million tickets dismissed
We have helped millions of students get their tickets dismissed, and we are here to help get yours dismissed as well! 
Funny Bone Defensive Driving School is a respected provider of comedy-based Texas approved defensive driving classes.
Speed Through Defensive Driving in Texas with Funny Bone!
Ok, so you got a ticket. You want to do the right thing, and have it dismissed by completing a defensive driving course. The only problem is that after having to fit hours of inconvenient classes into your schedule, you will probably end up with another ticket based on pure frustration and road rage. Funny Bone wants to help you out by hooking you up with our online course designed to cover all of your Texas defensive driving needs.
Having a traffic ticket on your permanent Texas driving record is more than just an inconvenience hanging over you and a major hassle. Tickets can have serious negative impacts on your finances, job application, and insurance premium payments. Before the digital age, getting a citation meant you would have to sit in a classroom for weeks to take a defensive driving course. Today, you can take the easy, quick, affordable course online for defensive driving Texas drivers use to fix their driving records.
Why enroll in a Texas defensive driving course?
While traffic tickets are revenue generators for the state, but thankfully simply paying the fine or trying to talk your way out of it in court are not the only options if you have a ticket on your record. As a motorist, when you receive a ticket you have three standard choices as to what to do about it.
1. Argue It In Court
Sure, good luck with that. Unless you have definite proof, you are not responsible for the infraction you were issued the ticket for, you will wind up at the same place as if you simply paid the fine.
2. Suck It Up And Pay The Fine
Even if you are okay with lining the pockets of the state by paying the fine you were assessed in receiving the ticket, it will remain as a permanent stain on your Texas driving record. That said, the state is more than happy to take your money.
3. Take The Online Course In Defensive Driving Texas
Enroll in a defensive driving program offered by Funny Bone in order to have the ticket dismissed and removed from your permanent driving record, and reduce your car insurance rate for three years.
It's a no-brainer!
Complete Defensive Driving Texas Program on Your Schedule!
With Funny Bone's online program, the name of the game is your convenience. Having to orient your schedule around classroom-based programs can be extremely inconvenient. Our online course consists of 6 hours of material that you can simply log onto and complete at your own pace over a period of up to 90 days. How's that for flexibility?
The online course on defensive driving Texas drivers use to get traffic tickets cleared can be done anytime and anywhere that fits into your schedule. You can even stop the course at any point in the process and pick up where you left off at a later time.
Afraid that a defensive driving course will bore you to tears?
The information you need to have imparted to you to have your Texas traffic ticket dismissed and have it wiped from your permanent record may seem dry and dull. However, the creators of Funny Bone's online defensive driving course went to great lengths to make sure the content in the classwork is fun, engaging, and easy to follow and navigate. The video-based platform is as entertaining as it is informative.
At Funny Bone, you can stop worrying about long lecture-based courses with hours of additional reading. Our program is fun, funny, and entirely video-based. Who can't handle that?
Complete your course at home, work, or on your mobile device!
We all live busy lives on the go and the thought of having it at your computer to take an online course on defensive driving Texas trusts at Funny Bone is frustrating and daunting. The good news is that you do not have to do that. Access the course from any computer or mobile device anywhere you can get an Internet or wireless connection. This offers the ultimate flexibility to work the course whenever you have time from wherever you are.
Our online course is designed to work for you by allowing you to switch between your devices without fear of losing your saved material. This allows you the freedom to bang out your course in big chunks on the ol' laptop or chip away at it a few minutes at a time from your phone when you are on the go. You set the pace and let Texas's number one online defensive driving program work for you!
Texas's defensive driving requirements are speedy and efficient with Funny Bone.
When you're trying to repair your status as a driver, you want it done fast. We make it our business to process certificates as quickly as possible. Overnight delivery is also available, and our customer support team is here every day of the week should any issues arise. We want to save you time. In fact, we will order a copy of your driving record, thereby saving you a long trip to the DPS office.
Completing a defensive driving program shouldn't be a miserable experience. If you want to avoid the hassle of classes, the monotony of reading based material, and want to complete your course requirements in a fun and efficient way, register with Funny Bone Texas and get back on the road!
Why Choose Funny Bone?
Our easy, affordable online course on defensive driving Texas drivers use to get traffic tickets dismissed is the best and most effective way to clear up your permanent driving record. Once the course is completed, you just need to take the certificate of completion at your next appearance at any traffic court in Texas.
Get Started at Funny Bone Today
What are you waiting for? The online course for defensive driving Texas relies on at Funny Bone is easy to register and navigate through the classwork. Log on now to get started on a path to have your traffic tickets dismissed and clear it from your permanent driving record in Texas.